Channel Masters is an industry renowned program designed to arm up-and-coming channel leaders with insights, tools and real-world techniques for developing and executing differentiated channel strategies.
Member Benefits Include:
Access to ongoing primary research based on leading industry trends
Best Practice sharing with peers from across the vendor community
Advice and coaching from consultants with extensive channel experience
Real world tactics and guidance to enhance partner engagement
Insights to identify developing trends and vendor imperatives
Interaction with a live partner panel for first-hand feedback
Networking opportunities with channel professionals sharing like challenges and priorities
Deeper understanding of the end-to-end process to drive successful partner relationships
The Channel Masters program is a year-long experience that kicks off with an interactive 2.5-day, hands-on workshop and continues with a vibrant series of monthly channel intelligence webinars.
Sample Curriculum Topics:
Program Development Strategies
Onboarding Planning and Execution
Building Compelling Partner Value Props
Partner Profitability
State of Managed Services
Partner Marketing
Customer Success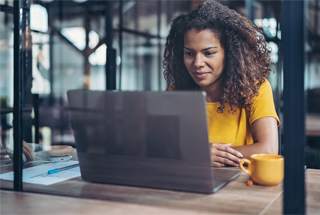 Next Class Kicks Off June 2024
Schedule:
June 11-13 Workshop in Boston, MA
July 2024 - May 2025 Monthly Webinars
This is your chance to join and learn from a community of channel professionals. Due to the interactive nature of the program, seating is limited to approximately 25 participants per class. Don't miss out — inquire today!
Inquire Today
What Attendees
Are Saying

"Channel Masters was very eye-opening to the depth and breadth channel programs require. Coming from a large company, I do not see all sides to channel activities. It was very educational to participate in a simulation that covered many aspects of channel programs. The workshop will help me in my day-to-day role, as now I have a much more comprehensive understanding of the channel." ꟷHPE

"Tremendous insight (and validation) around partner business transformation best practices." ꟷCisco